Pro Restoration, Repair & Custom Services
Working and training for 15+ years to provide expert attention and knowledge for your instrument. Neck resets, refret, custom made parts, refurnishing, pearl inlays and most other services you may need!
What do you need?
Florio Guitars is a home-based pro workshop equipped for all your repairs and custom builds.
Check out our menu of services
Each instrument varies, so pricing is based on a consultation. There is a minimum bench fee of $50, and parts, taxes & shipping are additional.
---
Big News: Florio guitars is now an Authorized Taylor Guitars Warranty and Service Facility!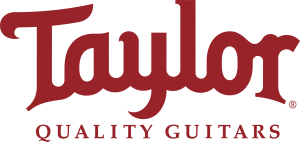 Some recent projects…
Click on the image below to start slideshow
Testimonials!
You frickin nailed it Mark!!!  This guitar is AMAZING now.
I had the 'Outcaster' built and I wanted to replace the Pickguard. I contacted my trustworthy luthier Mark to take the job on and he came up with this Custom Pickguard made out of Maple that not only complemented the color of the guitar, but was nothing like the shape of the original… All I can say is AWESOME JOB MARK! It was well beyond my expectations!
Mark is a real pro and he transforms your old buddy into your new best friend. He fixed up a Strat for me and my Sigma classical and I have trouble deciding which to play first. The gui-tar Doctor!
The Best Set Up Ever!  Thanks so much!
I have been playing guitar as a hobby for about ten years now and throughout the years my collection of guitars has gotten bigger and bigger. I first contacted Mark to asking him teach me how to build a guitar from start to finish. He accepted the challenge and we began planning out the blueprints of what would become the greatest guitar of my collection. Mark has an abundant knowledge of guitars and will help you get that sound you have been looking for.
Mark does amazing work at great prices. He's worked my 6, 12 and Mando and restored an old Silvertone for my son's first guitar. I've steered a few people his way and they always thank ME for making the intro. Best in the area!
Hi! Just finished 45 minutes of playing the Les Paul...wow better than new.... thanks
You're a f*$king wizard. I can't get over what you did. Thank you so much for a wonderful job. It defied even my best expectations
My Cordoba acoustic guitar got a nice upgrade this week. Installed a internal pickup with preamp by K&K Sound. Thanks to Mark Florio at 
Florio Guitars
 for his guitar insight, installation and professionalism. If your guitar needs a repair, pickups, inlay work or you want to have a guitar built from scratch. He's the guy. Thanks Mark!
Matthew O.
White Plains, NY
A fellow musician recommended Florio Guitars and I have never looked back. Mark's knowledge about guitars and how to fix them is vast and passionate. I found him to be super friendly and accommodating. He repaired the split in my acoustic and set up my Strat like nobody's business. They both play better than they ever have before and I couldn't be happier. I recommend Mark to any guitar owner or stringed instrument musician without hesitation. Rock on!
I don't let many people touch my guitar. It's a pretty sacred thing for some musicians but I knew not only would Mark do his best but he'd treat my guitar just as if was his own (or something a lot more expensive) and the results speak for themselves - This is your guy.